Self Directed Learning: The Journey of Learning
The journey of learning has been a somewhat fascinating one. Self directed learning is a dream come true for educators. They are contented when students choose to be motivated to learn different things and explore into the subject deeply.
There are of course lots of disappointments that I encounter in my life, that I feel strongly through education and continuous improvement has made me who I am. I'm constantly hungry for new knowledge or something that I can chance upon to make myself better. So in this post, I want to emphasize a few main points that has helped me improve. Because I believe education doesn't just stop at your diploma/degree/masters/PHD, it's always moving.
And after I read the post on how people are struggling to get a job like I had experienced before, my word of advice is never give up. Life is like a constant race, where you just have to know when to pause and stop for a while, when to sprint to your maximum capability. START moving again, because you'll never regret it.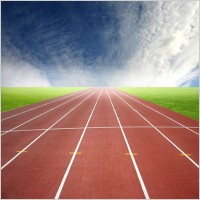 Stop for a moment, because you need to breathe.
Think about the possibilities you can provide to your future employers
Anticipate the market and blend in
Reflect on your skills/knowledge you possess
Train yourself to be better.